Intermodal Service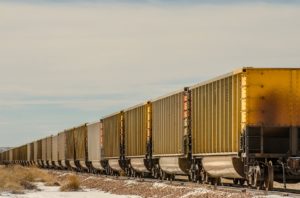 Intermodal services have become a more competitive option within available transportation services. With our many years of experience in Intermodal we can provide you with the guidance you need to evaluate your best options whether you are new to Intermodal or are an experienced user.
We have established a dependable, comprehensive intermodal network, allowing us to solve your transportation challenges every day at the best rate available in the marketplace. Let our intermodal operations agents demonstrate the power of intermodal logistics when it comes to cost, efficiency, and performance.
Select Logistic's intermodal capabilities offers a wide range of cost-effective, streamlined services that provide the control to manage your goods and maximize your profits.
Door-to-door, truck-like service, at a fraction of the cost of traditional trucking methods
Transcontinental, regional and dedicated rail options
Border/customs clearing services available
Count on our dependable intermodal service and our relationships with  Class 1 railroads to ensure that you'll obtain the right equipment and routing.  Our intermodal capabilities include:
Comprehensive service coverage in the U.S and Canada
Non-traditional intermodal lanes
Customized reporting capability and cost savings analysis reporting
Multimodal expertise, including truckload and LTL
Access to refrigerated equipment